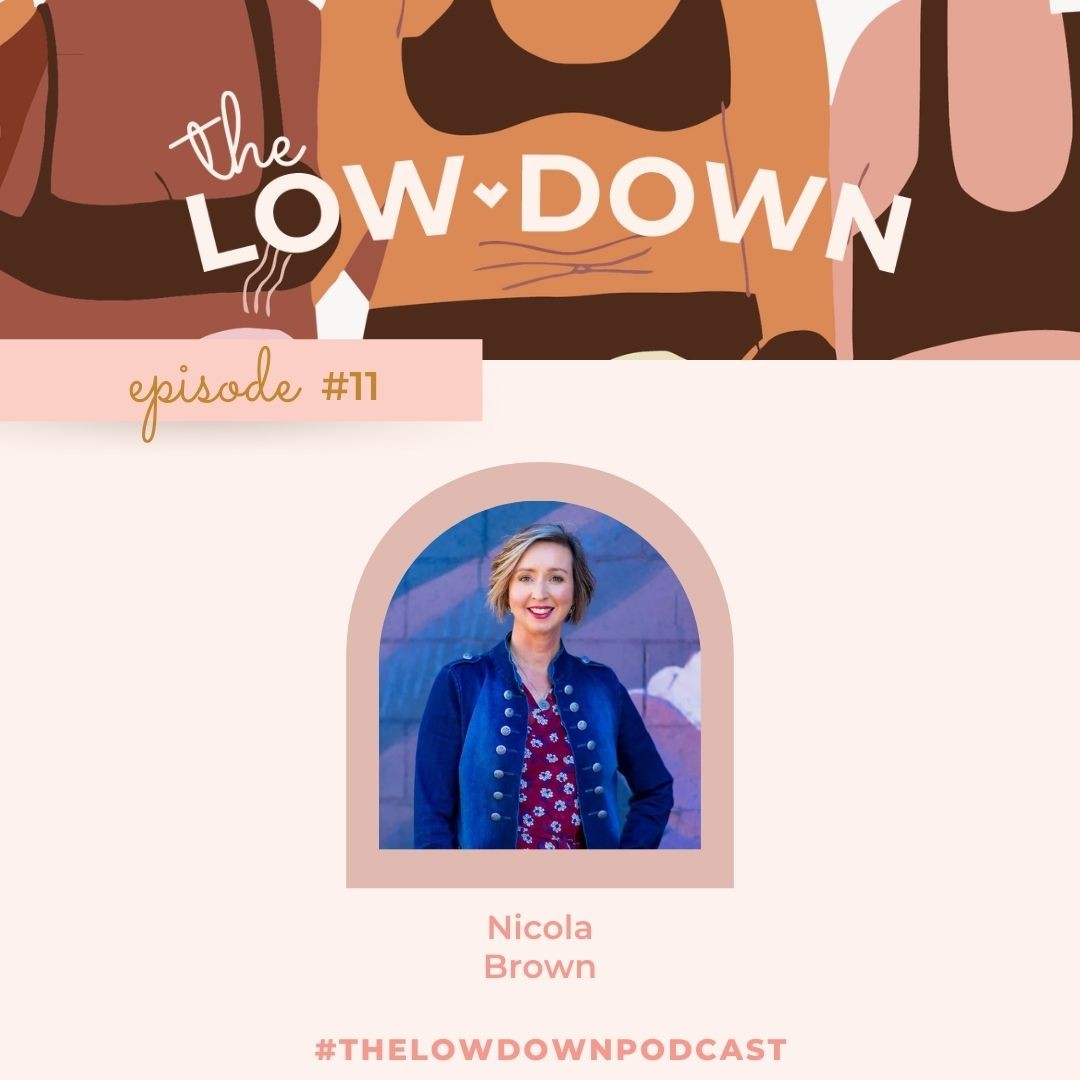 DESCRIPTION
As a clinical psychologist, executive coach, wife, mum and stand up comedian - Nicola Brown was working through her own lived experience with pregnancy loss, while supporting other women as a fertility counsellor. 
Nicola shares her heroic journey about how her and her wife lived through 7 years of trying to become mums and when that special day arrived - it was nothing like they imagined...and more so what was to come next. 
Warning: This episode talks about birth trauma, miscarriage and suicide. 
This episode is for you if you want to know about;
IVF 

pelvic organ prolapse 

birth trauma 

multiple miscarriage 

episiotomy and forceps delivery 

mums and bubs separated at birth 

C-section birth and vaginal birth 

complicated births and the impact on midwives 

childbirth education and information overload 

Women's pelvic health physiotherapy 

family history of breast and ovarian cancer 

prolapse surgery, risk factors, relapse 

misdiagnosis of prolapse through multiple medical professionals 

prolapse and pain 

physical exercise with prolapse 

men and non-binary gender diverse people with pelvic floor issues 

different stages of prolapse and bilateral avulsions 

suicide and chronic pain caused by POP  

colostomy bag 

emotionally isolating 

pessaries 

reformer pilates 

time and healing
LINKS FOR YOU
Grab yourself a cuppa from Madame Flavour and use code BRAVE20 to receive 20% off your first order. 
Where to find Nicola Brown: 
Website: https://nicolabrown.co/
Instagram: https://www.instagram.com/itsnicolabrown/
Facebook: https://www.facebook.com/itsnicolabrown
Helpful links mentioned in the show:
FemFusion: https://www.femfusionfitness.com/
Head Space: https://www.headspace.com/
Insight Timer: https://insighttimer.com/
https://www.curablehealth.com/
CREDITS
Host - Stephanie Thompson
Executive Producer & Editor - Dave Stokes
Podcast logo artist - Khrystyna lukashchuk
Brand Designer - Brodie-Rose
Original Soundtrack - Steven Robinson