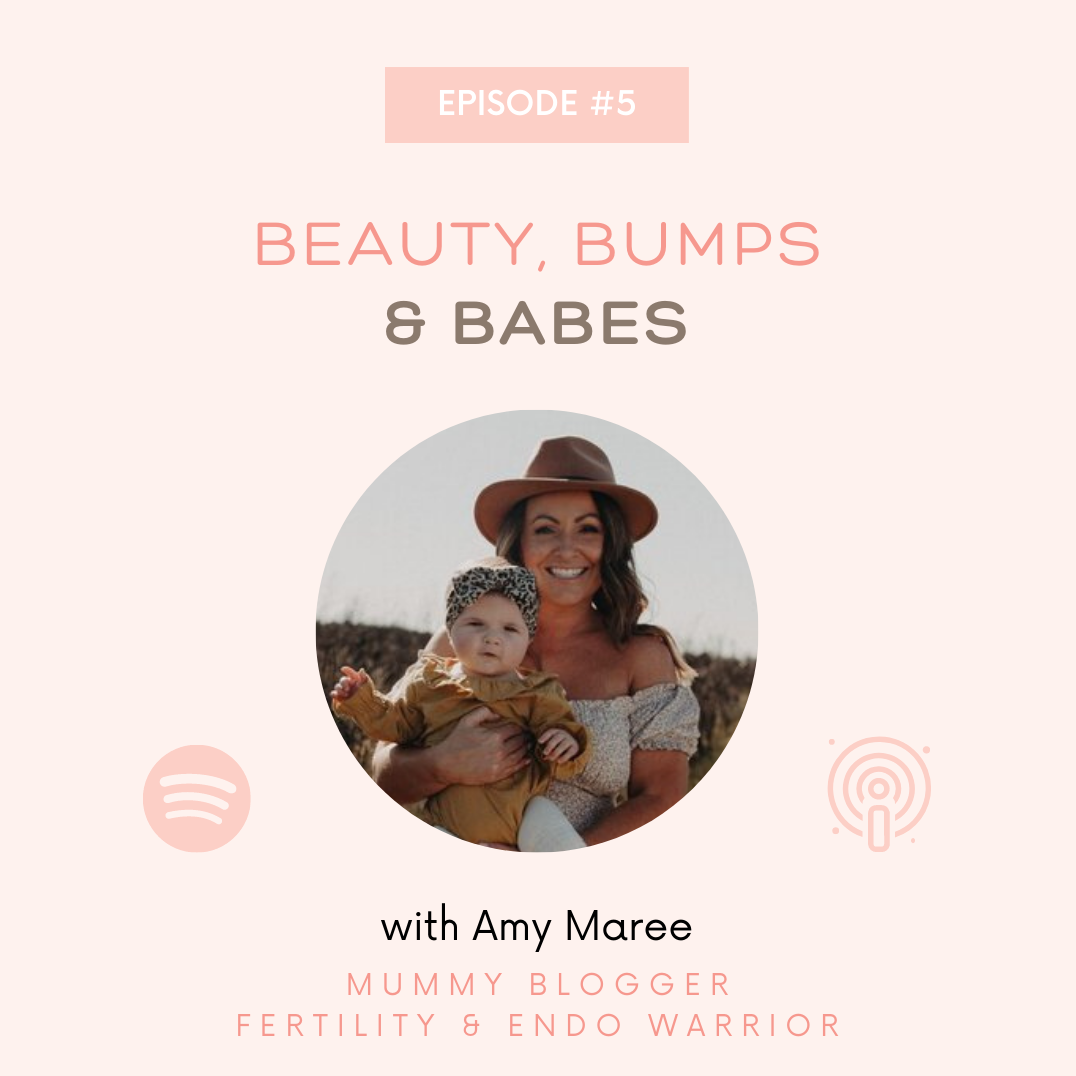 DESCRIPTION 
Have you been told you'll need to have IVF to become a mumma? Has endometriosis affected you and your ability to fall pregnant? 
In this episode we have a delightful and enlightening chat with Amy Maree, who's been through it all when it comes to becoming a mumma. When it takes 8 - IVF transfers and numerous procedures to fall pregnant, Amy thought her birth was going to be the 'easy' part...her birth had a different plan. 
It doesn't get any more real than hearing her harrowing journey with this Mummy Blogger, who shares her all in the hope it can help others. 
This episode is for you if you want to know about;
Endometriosis, symptoms and signs (and 'silent' endo)

Heavy, painful periods 

Invisible illness 

Laparoscopy / Cone biopsy / Hysteroscopy 

IVF

Abnormal pap smear 

Ectopic pregnancy

Pelvic organ prolapse 

Childbirth 

Birth story / traumatic birth *trigger warning 

Rainbow baby 

Lost identity Motherhood 

Beauty and self-care

Fertility acupuncture / Chinese medicine 

Holistic approach to fertility 

Sex and pregnancy

The financial costs of infertility and IVF 

Women's Health Physio to prepare for birth 

Epi-no / forceps, epidural and uncontrollable shaking in childbirth 
LINKS FOR YOU
Grab yourself a cuppa from Madame Flavour and use code BRAVE20 to receive 20% off your first order. 
Website: www.amymaree.com.au
CREDITS
Host - Stephanie Thompson
Executive Producer & Editor - Dave Stokes
Podcast logo artist - Khrystyna lukashchuk
Brand Designer - Brodie-Rose
Original Soundtrack - Steven Robinson