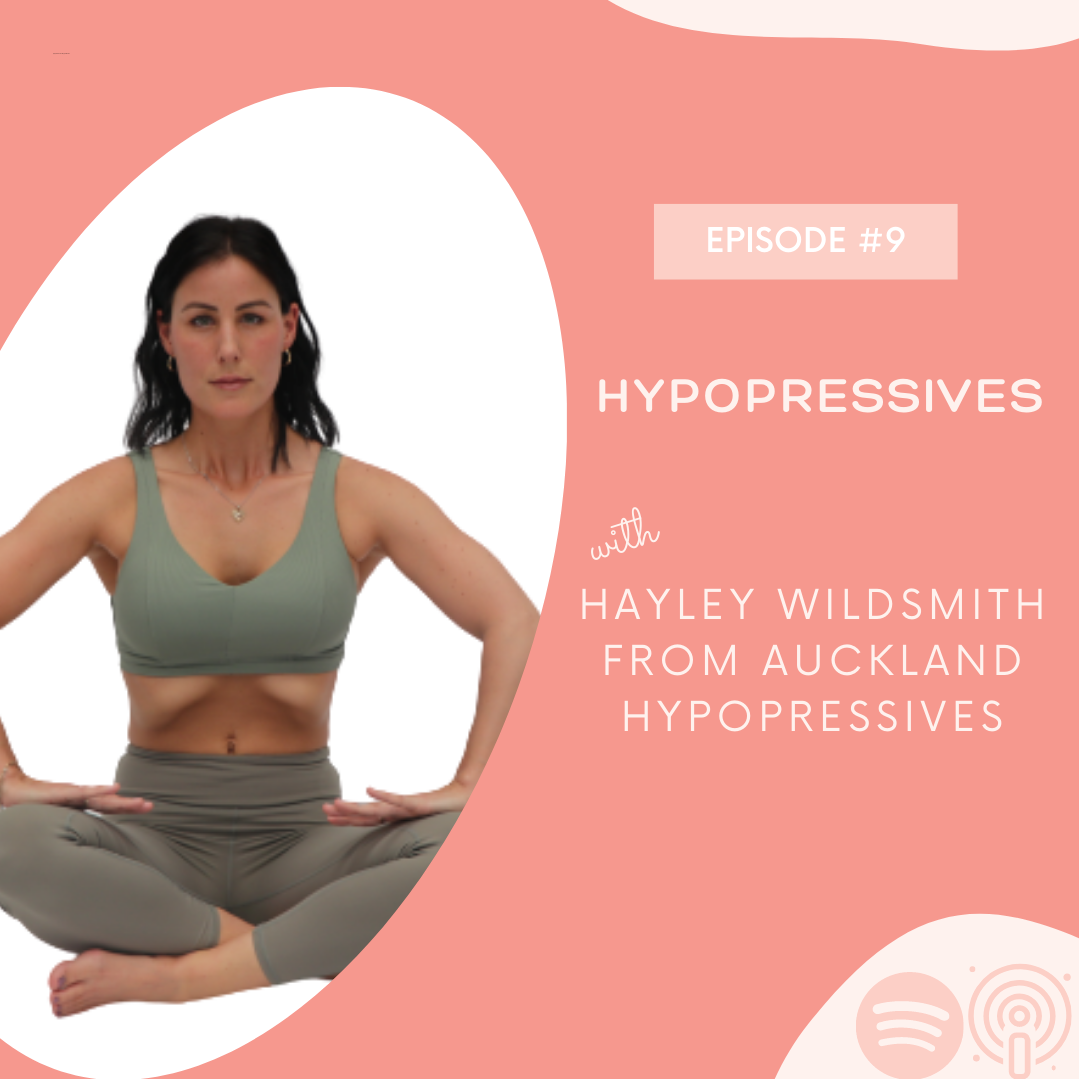 DESCRIPTION 
What do childbirth, prolapse, Hypopressives and motherhood all have in common? This amazing woman - Hayley Wildsmith. 
This episode is so impactful. After recording I was left feeling surprised by what I learned and inspired to do further research on Hypopressives. Women living with POP and Levator Ani Avulsions are often told there is nothing they can do to 'fix' their prolapse. This chat with Hayley may just flip this common opinion on its head? 
There was so much to cover in this important conversation. It's both thought provoking and in depth. With it being so extensive, it's well worth grabbing a BIG cuppa and listening until the end. 
This episode is for you if you want to know more about:
pelvic floor dysfunction

pelvic organ prolapse    

Levator ani avulsions 

POP surgery 

Top tips for women thinking about surgery and/or recovering from surgery 

Postnatal depression and anxiety for women living with POP 

pelvic floor exercises and anatomy  

Hypopressives

pain with sex

Hypotonic  
*professional advice from your medical care provider should be sought prior to commencing any programs or exercises to see if it suitable to you and your body. 
LINKS FOR YOU
Grab yourself a cuppa from Madame Flavour and use code BRAVE20 to receive 20% off your first order. 
Auckland Hypopressives is offering our first 50 listeners a special for the General Online Hypopressives course.
Use the code: NZD50 (in capital letters)
CREDITS
Host - Stephanie Thompson
Executive Producer & Editor - Dave Stokes
Podcast logo artist - Khrystyna lukashchuk
Brand Designer - Brodie-Rose
Original Soundtrack - Steven Robinson