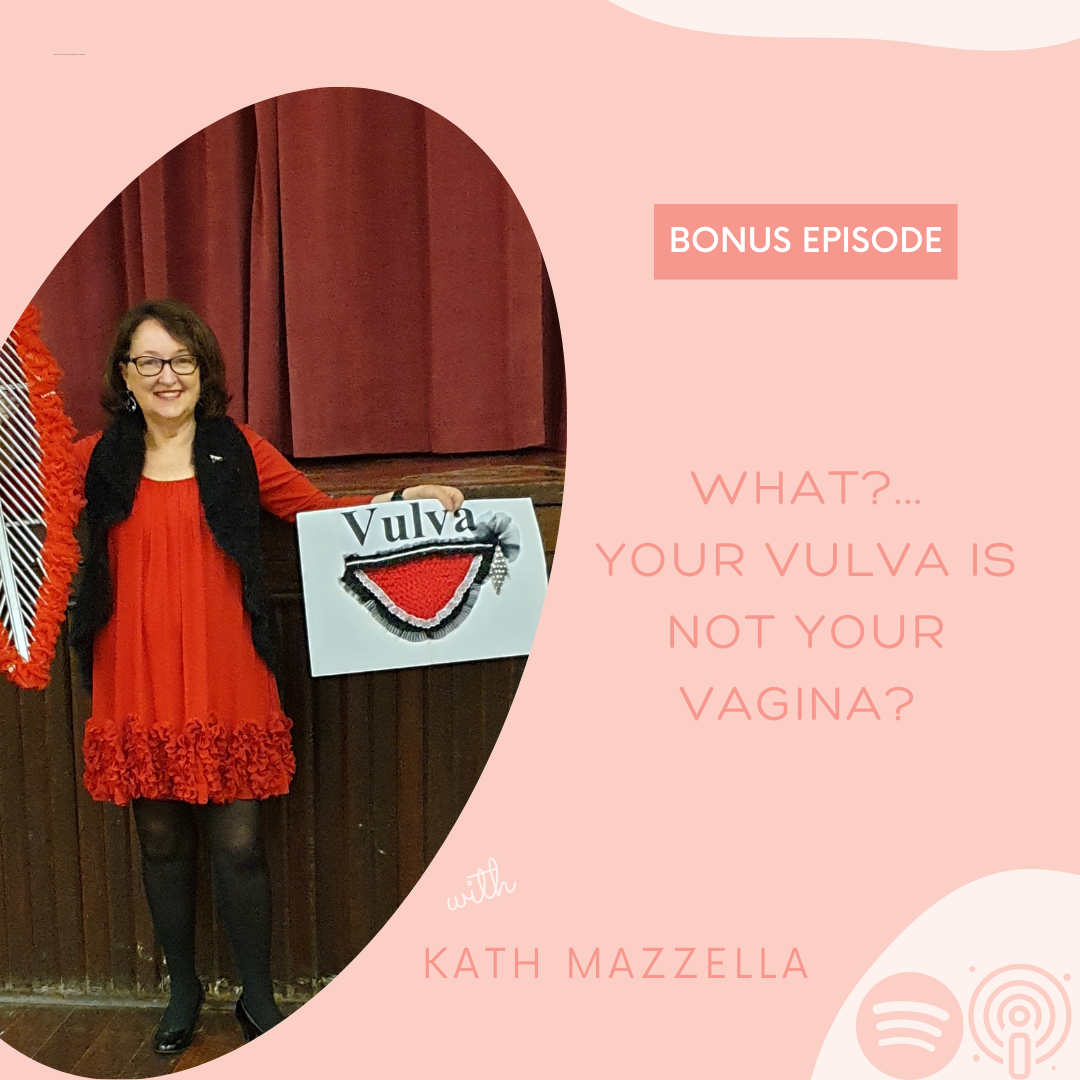 DESCRIPTION 
September 20th marks World Gynecologic Oncology Day.
Our guest is Kath Mazzella, advocate for change in gynaecological and sexual health asks the question: Why is it that our society still refers to the vulva as the vagina?
Kath is a cervical cancer survivor and following her own difficult journey into the unknown realm of women's  gynaecological health and subsequent surgery is passionate about ensuring women and all sectors of society are educated and comfortable with conversations relating to this very important subject. 
There is little information relating to cancer or health related issues with the vulva. Shame and embarrassment relating to gynaecological cancers...to this day there are no vulva diagrams.
There is still so much we have to learn about women's health. 
This episode is for you if you want to know about;
Female genitalia

Societal shame and lack of information

Recognising symptoms of genitalia health issues

Sexual health

Taking action when something 'doesn't feel right'

Gynaecological cancer risk factors

Pain during sex and urination  

Pudendum

Your vulva is NOT your vagina
LINKS FOR YOU
Grab yourself a cuppa from Madame Flavour and use code BRAVE20 to receive 20% off your first order. 
Websites: World Gynecologic Oncology Day
We would like to give a special thanks to Kath. She kindly agreed to let us share her story today on World GO Day, even though she has been pioneering for change and created 10 September as International Gynaecological Awareness Day (IGAD). www.kathmazzella.com
CREDITS
Host - Stephanie Thompson
Executive Producer & Editor - Dave Stokes
Podcast logo artist - Khrystyna lukashchuk
Brand Designer - Brodie-Rose
Original Soundtrack - Steven Robinson