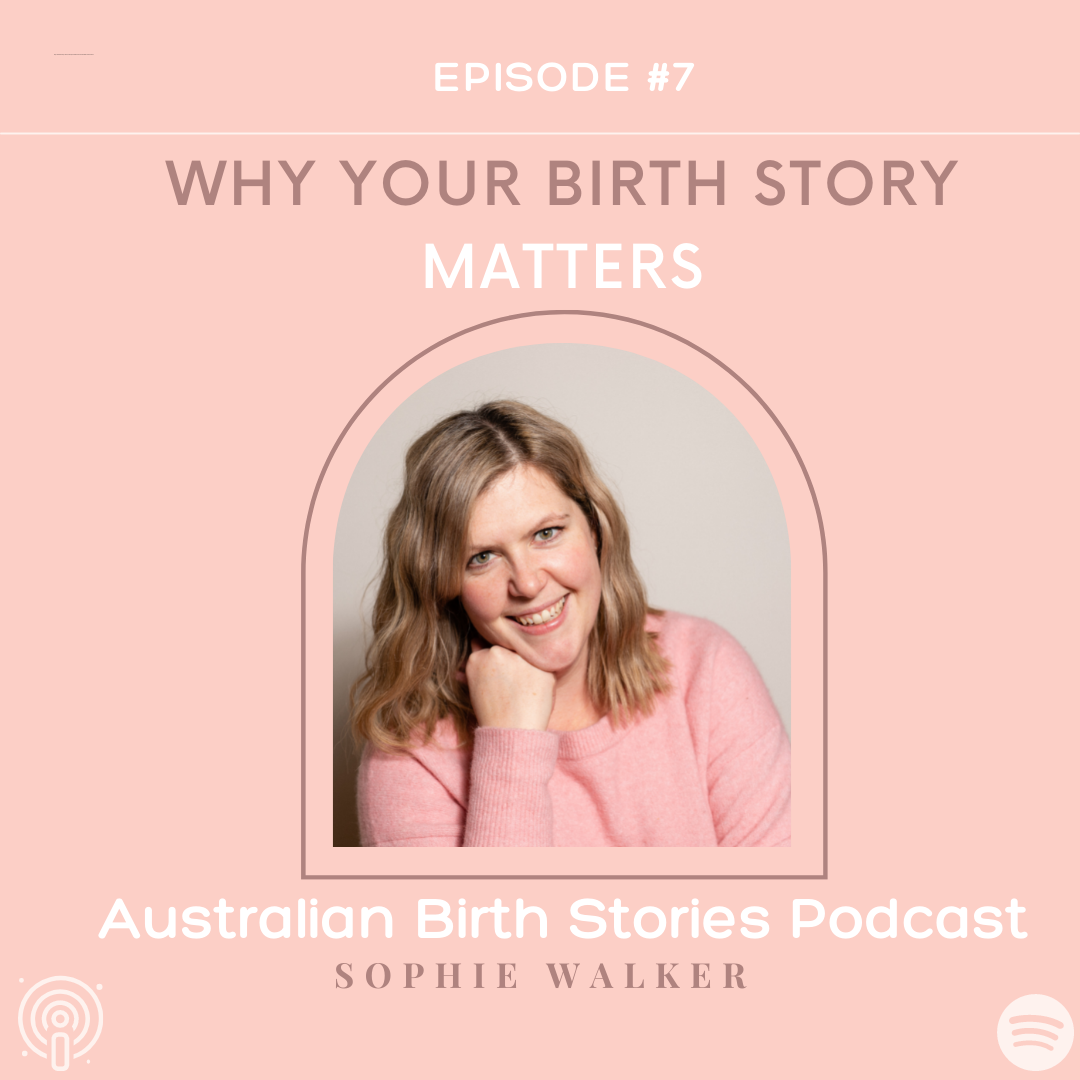 DESCRIPTION 
When you've interviewed over 250 women and had three very different births of your own, you are more than qualified to talk to us about birth stories. 
Sophie Walker is the creator of the Australian Birth Stories Podcast. She has created a platform for women and their partners to listen and become informed about all birthing methods through the lived experiences of others. 
In this episode we talk about how Sophie's passion for helping others began when her first birth did not go to plan and her subsequent pelvic organ prolapse. She knew she wanted this to change for her next birth - and she did. Find out about Sophie's next exciting project. 
This episode is for you if you want to know more about:
Various methods of childbirth

Pelvic organ prolapse during childbirth 

Birth trauma for mums and their partners 

Episiotomy and forceps in childbirth 

Postpartum haemorrhage

How we lose confidence in the birthing process

How to support pregnant women and new mums during COVID-19

Childbirth education 
*Sophie shares her first birthing experience which was traumatic. It could be triggering for some listeners, you can skip past beyond 6:50mins, or choose to tune in later. 
LINKS FOR YOU
Grab yourself a cuppa from Madame Flavour and use code BRAVE20 to receive 20% off your first order. 
Sophie Walker is gifting $20 off her online courses for our listeners:

$20 off online childbirth education course The Birth Class or 
$20 off postpartum course Discovering Motherhood
Use this code: Bravemamma
CREDITS
Host - Stephanie Thompson
Executive Producer & Editor - Dave Stokes
Podcast logo artist - Khrystyna lukashchuk
Brand Designer - Brodie-Rose
Original Soundtrack - Steven Robinson